Yoshi Back Tongue
Difficulty
Basic
Works With
Yoshi
Game Styles

Links
Tutorial
The Yoshi Back Tongue is a basic trick used in Super Mario Maker.
How It Works
When Yoshi sticks his tongue out while trying to move backwards he will immediately accelerate to full speed.
Variations
Eating
Normal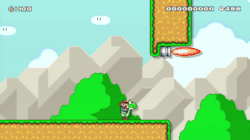 Speed Boost
Normal
When Yoshi sticks out his tongue he is able to move backwards without turning around.
Normal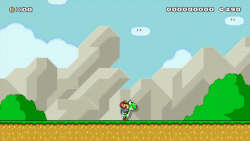 See Also