Developer
PangeaPanga
Platform
Super Mario Maker
Release date
November 3, 2015
Genre
Kaizo
Level ID
BC5E-0000-00D4-CD7C
Pit of Panga: U-Break is a level created by PangaeaPanga and was at one point considered the hardest level in Super Mario Maker. The level took the creator 11 hours to make and 39 hours to beat.
History
After his previous creation "P-Break" was beaten over 41 times, Panga stated that "in an ideal world, no more than 10 clears would satisfy me," leading to the creation of a new level over the course of two weeks that he wanted to be as close to 'impossible' as he could make.[1] Panga cleared "U-Break" on November 3, 2015, with the level receiving it's first clear only 5 days later by Dodai.
On February 22, 2018, "U-Break" was awarded the world record for the "Most difficult level created in Super Mario Maker" by Guinness World Records with a clear rate of only 0.007636%.[2][3]
Gameplay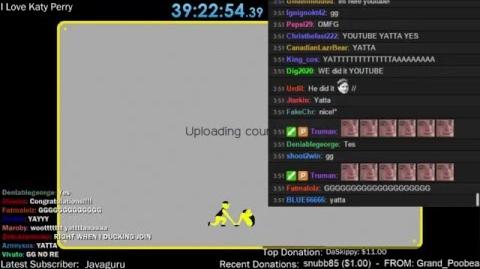 World Record
Pit of Panga: U-Break is a highly contested speedrun level. The current World Record is 31.310 by Fastreaderz, who managed to beat the previous time of 40.559 seconds held by たつや (Tatsuya) by doing a Wall Jump to skip the entire juggling section.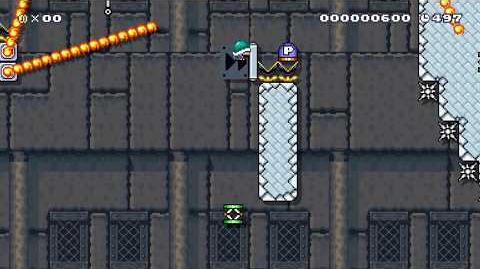 References