POW Jump
Difficulty
Basic
Works With
POW Block
Game Styles

Links
Gallery • Tutorial
The POW Jump (JPJapanese: 空中POWジャンプ

Romaji: Kūchū POW janpu) is one of the basic tricks in Super Mario Maker. This trick allows Mario to gain extra height by jumping off a POW Block in midair.
How It Works
Mechanics
Mario is only able to jump off a POW Block if it is thrown or makes contact with a wall after being dropped.
Basic POW Jump
Normal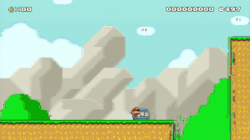 Variations
Cape POW Jump
Normal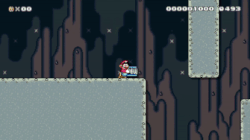 Delayed POW Jump
Double POW Jump
Note: See the main page for full variations
Note: See the main page for full variations
Full Speed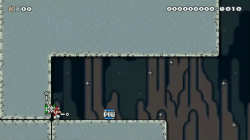 Note: See the main page for full variations

Moving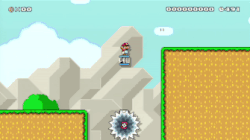 Spring Rebound POW Jump
Normal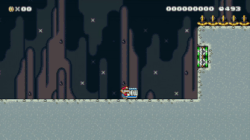 Normal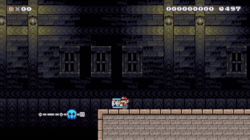 Normal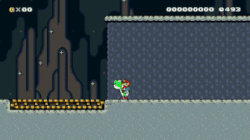 Up Throw POW Jump
Normal`
See Also